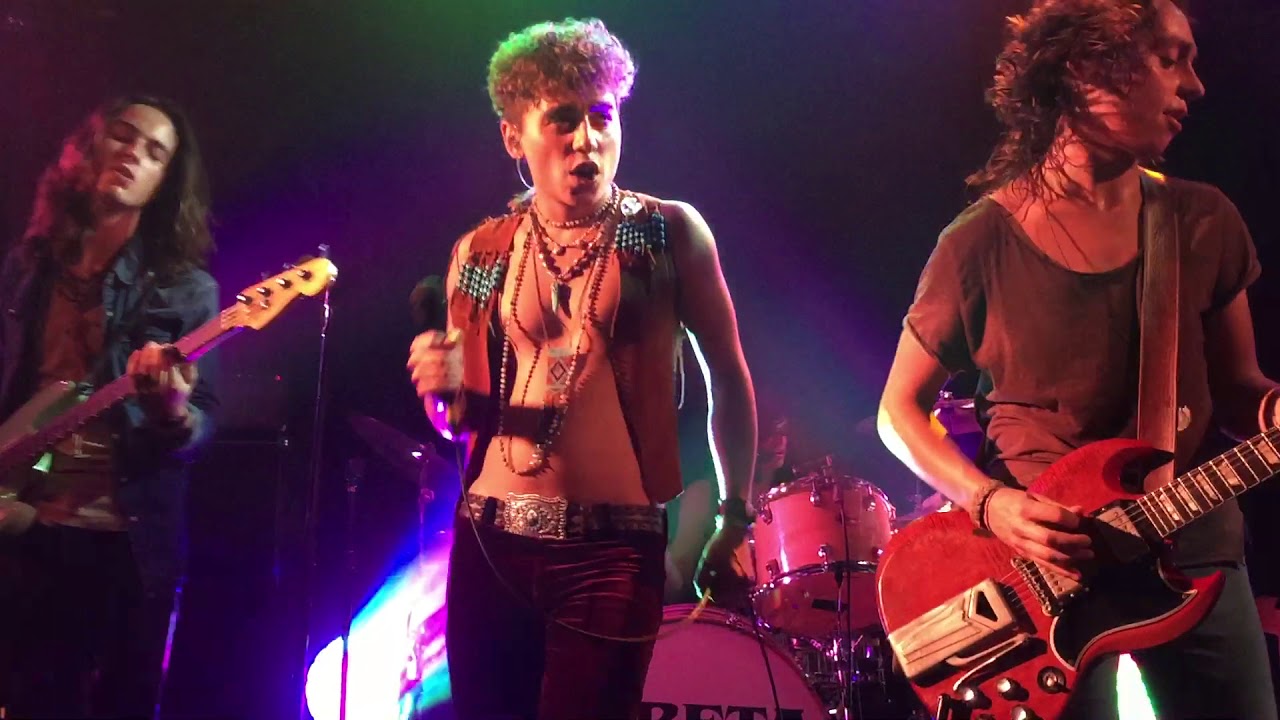 Greta Van Fleet, which is a young rock band, has created the buzz this year. The band composed of three brothers Jake, Sam Kiszka, Josh and their friend Danny Wagner. The band is fully equipped with the unique sound, and in a very short duration, they have surmounted the fine art of rock music. The band travelled a lot last year which increased their popularity.
Here are some of the best songs of the band:
Highway tune – Highway Tune is the lead single from 'Black smoke rising'. The song is the first song that Josh Kiszka and Jake wrote together, and it is one of the most popular tracks of the band reaching to close to 50 million listens. The song topped the Active Rock charts and Mainstream Rock. The initial guitar riff in the song feels good to hear.
When the curtain falls – The song has bluesy melodies, and the lyrics are written beautifully. Josh Kiszka's voice is the most identifiable feature of the song. The song starts with his sharp wails. It is the single from their debut album "Anthem of the Peaceful Army". If you are Led Zeppelin fan, then this song is definitely for you.
Safari song – Safari song is a track from their album 'Black Smoke Rising'. The song resembles the work of Led Zeppelin. Josh Kiszka's vocals resemble the Robert Plant's signature articulation and wail. Download Safari Song now if you are a rock lover.
You are the one – The song is from the band's first studio album 'Anthem of the Peaceful Army'. The song is melodic and has mid-tempo. The song will remind you of 'The Allman Brothers'. The drumming looks similar to Led Zeppelin's 'your time is gonna come'.
Edge of darkness – This is one of the most incredible songs of the band. This sing shows the playful side of the band. Everything about the song is great including Danny's drums, Josh's vocals, Jake's impressive guitar solos. It's an interesting song that everyone should listen to.
A change is gonna come – This is a different song where things go a little slower. The song looks familiar because it was written and released in 1964 by Sam Cooke. The song is one of the loveliest songs of all the time with an amazing chorus and incredible music.
Meet me on the ledge – The song directly carries you to the old golden rock days. You will suddenly feel that you have lived for many years. The song is fantastic, and the music is outstanding.
Rock lovers love this band of young boys, and the group has never disappointed their audience. They are creative and innovative with their music. Nothing beats these guys when it comes to rock music.