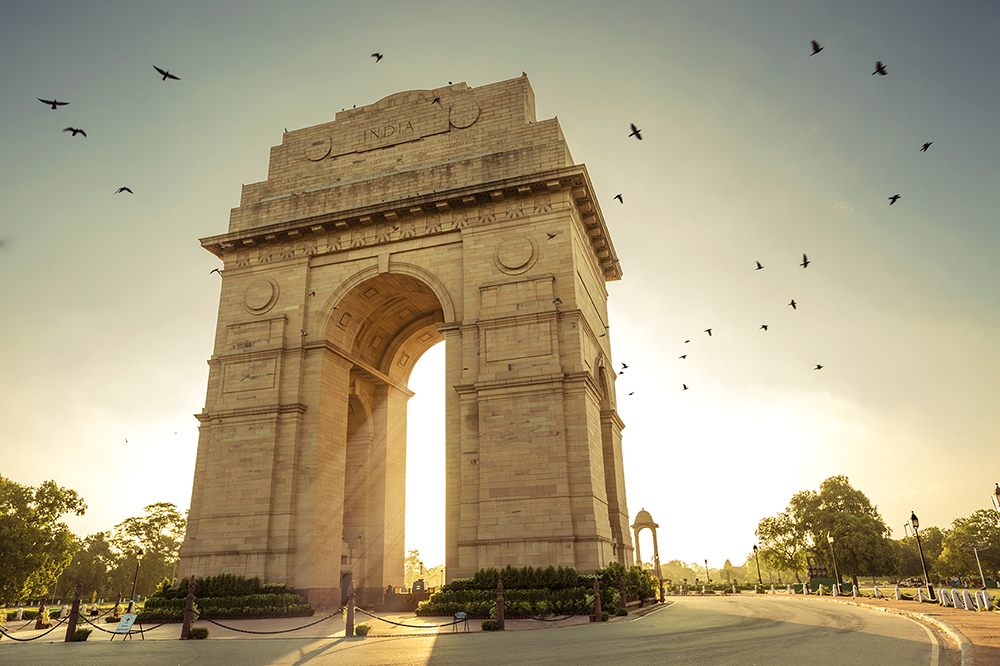 Delhi, the capital of India, is a city of rich historical background. The entire city is dotted with monuments, mosques, temples, garden, and other significant examples that reflect architectural and historical significance. Also, the striking contrast between the finely planned New Delhi and rambling Old Delhi is very interesting for exploration.
Book your Hyderabad to Delhi flights today in case you want to pack your bags and head on to a vacation.
The Red Fort
The Red Fort isone of India's most famous monument. It stands tall,reminding the power that Mughal dynasty exercised. The Fort is also a symbolof India's freedom struggle. It was constructed by Shah Jahan, the fifth Mughal Emperor in 1638. Eventful history and amazing mastery of architecture are sure to spellbind you.
Opening hours are from 9:30 am to 4:30 pm. A one hour long 'Sound and Light Show' is held here every evening, depicting the Fort's history.
The Lotus Temple
The marvellous Bahai Temple near Nehru Place, South Delhi is commonly called 'Lotus Temple.'Made from concrete and covered with superb white marble, this lotus-shaped architectural splendouris simply breath-taking. The Bahai faith proclaims unity among men of all religions, and everybody is allowed to visit the temple.
Entry is free, and the site remains open from 9:00 am to 5:30 pm all week long except on Mondays.
Gandhi Smriti
The exact spot where the beloved Father of the Nation, Mahatma Gandhi was assassinated is sure to give you chills. He also lived there for 144 days until death. The room Gandhiji slept in is still kept just as he left it. The room and the prayer ground where daily evening congregations were held by Gandhiji is open for free public visits from 10 am to 5pm, except on Mondays.
Humayun'sTomb and Lodhi Gardens
Tomb of the second Mughal Emperor, Humayun was the first such architectural structure built in India. The monument is also considered as aninspiration for the creation of Taj Mahal. But the tomb is only a part of the greater complex set among the beautiful gardens.
Not far from there are the Lodhi Gardens which offer the best spot to retreat from the rushing city-life. The British built these vast, serene gardens in the 1930s and until today, it is the spot foryoga practitioners and joggers.
India Gate
It is a war memorial dedicated to the Indian martyrs of World War 1. The towering archway structure on Rajpath is a significant monument. At night it glows calmly under floodlights. The gardens lining the boulevard are popular places to spend summer evenings.
Book your Hyderabad to Delhi flights today!