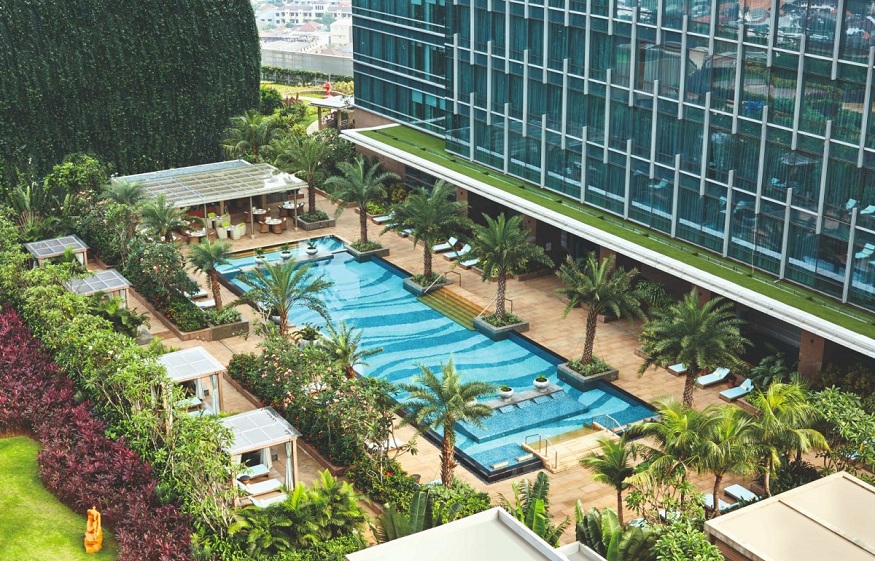 Jakarta is a big city in Indonesia and finding accommodation in this city can be hard. Indeed, you can use many recommendations for Jakarta hotels as options for staying overnight with your family or for a honeymoon.
Jakarta is famous for its bustling nightlife and as a shopping paradise. So many choices of places make people need to research more to choose the right option. But don't worry. Here are the best hotel recommendations in Jakarta.
Best Hotel Recommendations in Jakarta                                      
1. Swissotel PIK Avenue Jakarta
Swissotel PIK Avenue is located in the Pantai Indah Kapuk Avenue Mall, North Jakarta. What's interesting about Swissotel PIK Avenue is that you can easily shop during your stay. In addition, Swissotel PIK Avenue also offers spa treatments inspired by the Alps. A garden and swimming pool also surround the hotel. Swissotel PIK Avenue is also close to PIK Waterbom water park and Pantjoran PIK 2.
2. Century Park
Century Park is a hotel with a very strategic location because it is close to the Jakarta Convention Center. From here, you can easily reach downtown Jakarta and enjoy its culture. Century Park Hotel offers various facilities, including an excellent coffee shop, a bar, a restaurant offering all kinds of dishes, an outdoor swimming pool, and a fitness center with a sauna. All rooms also come with a city view.
3. Double Tree by Hilton Hotel Jakarta
Only 6 minutes walking from Cikini Station, this modern hotel is located in the city center, so it is suitable for anyone who needs recommended lodging. DoubleTree is close to the National Monument (Monas) and the Istiqlal Mosque. The hotel has two restaurants serving local and international dishes, an outdoor pool, a plunge pool and a bar. This family-friendly hotel also has a kid's club, a 24-hour fitness center, and a 24/7 business center.
4. Grand Hyatt Jakarta
Grand Hyatt Jakarta is the next choice. It's indeed expensive but it comes with complete facilities. It is only a 13-minute walk from the Sudirman train station. The hotel is also close to Plaza Indonesia, Jakarta's main shopping center.
The hotel provides a restaurant with seafood and a bar in the lobby, so you can relax when you feel tired. Room service is available 24 hours, and guests and amenities include a lagoon-style pool, hot tub, tennis court, steam room and fitness room.
5. Harris Vertu Hotel Harmoni
For those of you who are looking for a middle-class hotel located in a strategic place, then come to Harris Vertu Hotel Harmoni. This hotel is highly recommended for tourists who want easy access to various Jakarta attractions.
This Jakarta hotel also provides clean rooms, an outdoor swimming pool, a nice view, a spa, a gym, and a restaurant. This hotel is suitable as an option for lodging while in Jakarta.
If you want to go to Jakarta for business or leisure purposes, you can consider the hotels above as recommendations. All hotels have easy access to various places with complete facilities.