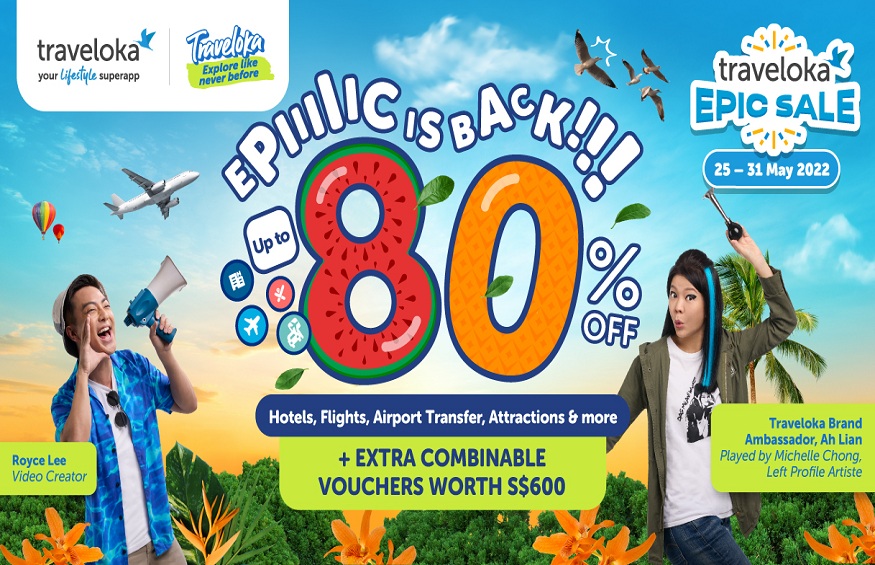 Singapore is one of the most popular countries in Asia. Founded during British colonial trade in 1819, since its independence, Singapore has become one of the most prosperous cities in the world and has the world's busiest port. There are still many colonial buildings adjoining the market and modern tall buildings. In addition, there are many tourist spots that can attract tourists. Tourists can find many hotels here, for example, hotels in Tanjong Pagar and Sofitel Singapore.
Singapore as a neighboring country of Indonesia is of course also a favorite tourist destination for the Indonesian people. The tourists who go to Singapore will usually visit the Merlion statue which is a symbol of the state of Singapore. Orchard Road is a place for people who like shopping and of course, Changi Airport which is one of the best airports in the world. However, there are many other tourist attractions in Singapore that are no less interesting and you should explore. Check out the article below.
1. Esplanade – Theaters on the Bay
This tourist spot also known as the Esplanade Theater is a performing arts center with an area of ​​60,000 square meters. The Esplanade opened on 12 October 2012 and can accommodate over 3,600 spectators. This building looks very unique because it is similar to the twin 'Durian'. Designed by DP Architects, to showcase local, regional, international music,  and symphony orchestras.
In addition, visitors who come here can enjoy a choice of cafes, restaurants, and shops. For those who want to vacation in Singapore by watching shows, the best tourist attractions in Singapore are a must for you to visit.
2. National Gallery Singapore
The National Gallery of Singapore is an art gallery with an amazing variety of modern Singapore and Southeast Asian collections. The National Gallery has more than 8,000 national collections which make it the largest and most valuable public collection from the 19th century until now. This gallery houses important works and great paintings by renowned Singaporean artists such as Lui Kang, Georgette Chen, etc. In addition, there are gallery collections of major Southeast Asian artists such as Raden Saleh (Indonesia), Latiff Mohidin (Malaysia), Montien Boonma (Thailand), etc.
3. East Coast Park
East Coast Park is a tourist attraction that attracts more than millions of locals and tourists who come for entertainment, sports, and dining activities. Along the 15 km stretch of beach, you will meet cyclists and rollerbladers who want to enjoy the sea breeze as well as sunrise and sunset views.
Besides, in the East Coast Park area, there are also a variety of restaurants and cafes along the beach. Interested in visiting one of the best tourist spots in Singapore and enjoying local dishes such as grilled chicken and satay by the beach?
4. Faber Hill
Faber Hill is a hill with a height of about 105 meters and is located in the city of Bukit Merah, the central region of Singapore. This popular tourist area is covered by secondary rainforest with vegetation to beautify the park and stabilize the area.
Not only that, this area also famous for its rides to reach this hill can use the Cable Car from Sentosa Island to Faber hill. You can see beautiful views from above Singapore by riding this cable car.
Those are 4 tourist attractions in Singapore that you should explore. Now Traveloka is back with the 2nd EPIC Sale in Singapore. Traveloka offers the biggest discount ever up to 80% so you can continue to Explore Like Never Before. Don't miss out on getting the best deals on various Traveloka products. You can find great hotels, flights, and activities at great discounts here. The Traveloka EPIC Sale Singapore program starts from the 25th to the 31st. Visit the Traveloka website and download the app now!