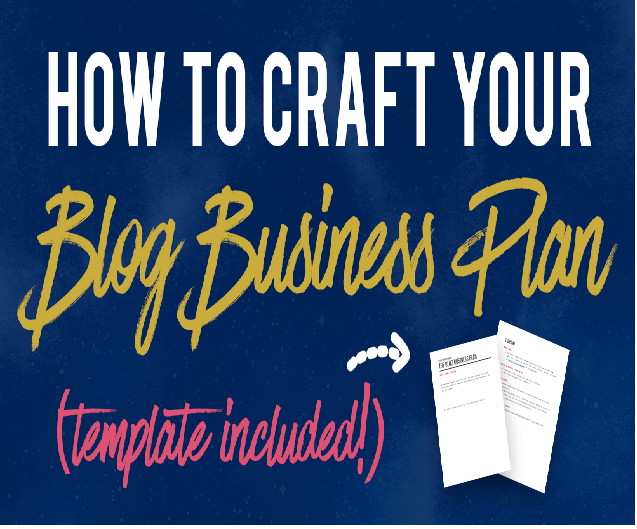 When it comes to business, the most important thing about it is the ultimate business plan. No matter if your business is small or large or if it is an online business, all you need to have is a good and effective business plan. And effective means you should be completely confident about it. If you have blogs, start treating it as your business and not an average part-time. The blogs you display on your website act as the medium of communication between you and your customers. And for a smooth interface, you need to have a blog business plan, and for that, you need to take the blogs to be displayed very seriously. So here are some tips for your blog business plan.
First and foremost, don't treat your blogs as a you-have-to-do-it thing. Look at your blogs as a business. Show that seriousness towards it as you do to the other departments of your business. And so don't take the topics you display lightly. It is essential to select the topics carefully. Afterall the topics are the base of the communication with the customers. You should be very precise with the why, what and how of your business. These three things are essential factors in the blog business plans. The first thing you need to mention is why it exists in the first place. You need to tell the readers what your business aims at. Secondly, what difference your company is going to make and how does it differ from the ones already having the same motive. These three things should be loud and clear to your audience. Another thing is the target audience. Now it is a difficult job to figure out your audience at the beginning. But as a blogger, you should keep some points about your audience in your mind. And for your information, the age, sex, location, interests of your readers matter. As time passes, you can keep a record of some of the frequent costumers, and their interests. Once you know the benefits of your customers, you can categorise your blogs into categories like fashion, food, travel and so on. While doing so make sure it is easy for your customers to find the types. Also, you should keep track of the views, reviews and comments on every blog, because feedbacks are vital for a successful business.
In your initial blogs, you should mention your brand goals. This is the part where you think about your business goals. Next comes the blog objectives. This includes the growth you desire to see in your views, the guest visits on other bloggers website and also your social media influence. After mentioning your short-term goals, move to the long-term ones. These long-term objectives are mostly for five years. Here you specify what you want to achieve in the near future of your business. Where exactly do you portrait yourself and your business in five years? Now that you have your small objectives make use of them to achieve your ultimate goal.
At the beginning of your business, you may be head over heels excited to post your blogs. You may even be tempted to post two in forty-eight hours. But wait, don't do that. Instead, plan out the schedule for your uploads. Why do you ask? Well, as excited as it may be in the beginning, it may happen that at some point you won't feel like uploading anything at all. So keeping a schedule for your uploads is advisable. And at the end of the day, it's not about how many blogs you post; it's all about your consistency. The content of your blogs should be specific and effective so that you can be in the good books of Google and it indexes you correctly. This will help your customers find your website quickly.
After all this, the next most important thing is marketing. You started a blog, planned everything out, but now you need customers. So how are you exactly going to attract people? One thing is social media. You need to open an account on popular social media. And manage them from time to time. You should keep it up to date. And ask your followers to spread a word wide and loud. The social media plan should include the scheduling of your posts. You need to work as per guidelines for the posts. The images you use, size, font style, font size, everything should be planned beforehand and not put on randomly. It will make your blogs as well as your posts presentable. You can also create an email id where your customers can send their feedbacks. You can later create a spreadsheet for your record.
To sum it up, the crafting of your blog business plan must contain the purpose statement, the vision statement and mission statement that is why what and how of your business. And also the gist of your target audience and the ultimate marketing plan. To get marketing plan at your door step visit Dealvoucherz.com!