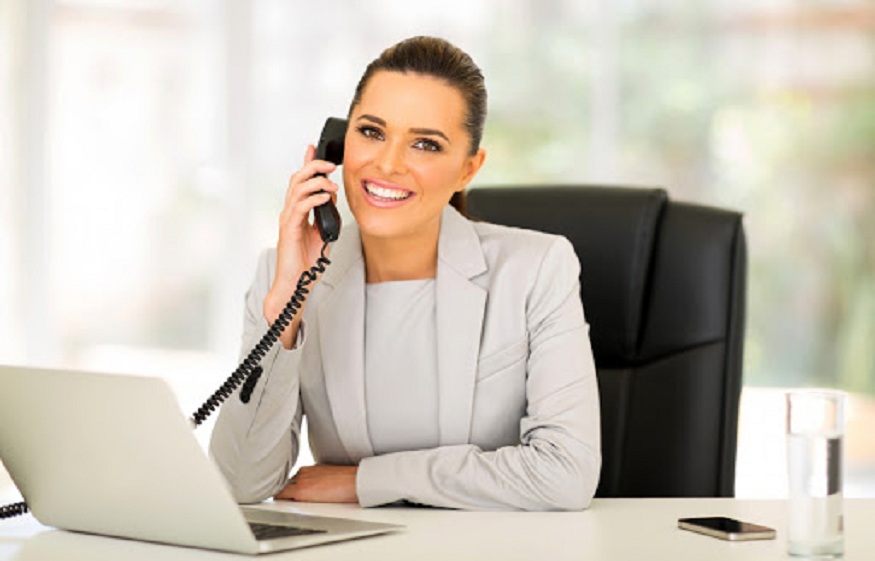 We are sure you are quite familiar with the old adage, "The customer is always right". But it's certainly not true for every customer. What the fact is that "A customer will always be the customer". Customers can be completely wrong. Still, they are the source of your livelihood, that dictates you know how to manage difficult customers with effective communication. Not only you should know how to manage difficult clients but also dealing with different personalities. However, this is something everyone can learn. Many of us have to face unhappy clients as part of our business, and most of the time, it's not easy.
Moreover, if we know what to say and how to say, we may be able to turn the situation around. We can also have a better relationship with our client than we had before. So, here comes the question, "Are our customers being difficult or is it our limitation in terms of dealing with them?" Let's find out. In this article, we'll learn how to manage difficult customers with these straightforward communication skills.
To communicate effectively, listening is imperative. A good listener doesn't give the appearance of being defensive. The most crucial step of how to manage difficult clients is that you need to listen to what your customer is saying. Your customer wants you to hear all of their grievances. Start your conversation with some neutral statements like, "let's get over what all happened", or "please tell me why you are upset". These subtle statements may give the impression to your clients that you're ready to listen. Resist the urge to jump to conclusions over what happened, instead give your client all your attention.
Develop Empathy and Apologize
We can offer sympathy to someone struggling with a problem, but showing empathy might go further toward achieving our goals. Try to understand their concerns. Show them you appreciate their anger or fear, and make sure your body language also communicates understanding and empathy. You might try saying, "I understand why you are angry. I would be too if a product or service didn't live up to my expectations. I am sorry for all the damage."
Once you're aware, your client is not happy with your service or product; then your priority should be to put yourself into the customer service mindset. Accept what your customer is saying. Your acceptance will make them more likely to relax and get to the point. Sometimes, all that matters is that you realize your customer or client is upset.
After the customers had explained why they were upset, try to repeat their concerns to address the right issue. Talk to them to make sure you've understood their problems correctly. Be calm and polite in choosing your words like, "As I understand, you're upset because our services didn't deliver the way we had advertised it in our proposal." Sometimes repeating their concerns shows that we were listening and that may lower their anger. It also helps try to resolve the problem so identified.
As nature's law, "What you give, will surely come back to you". Giving customers the respect means that it is more likely they will return it to you. Everyone deserves respect. If a customer is disrespected, irrespective of the situation, it is considered as a personal attack. Everybody teaches us something, regardless of financial status, educational level or physical appearance. "Give respect, take respect."
Now you need to negotiate with your customers. If you are successful in listening, showing empathy, accepting their dissatisfaction, repeating their concerns and giving them the respect, you will pave the way for negotiation. You've put the difficult client at ease. To make your customer happy, you can now tell them how you would like to correct the situation. You can provide some feasible solutions. If they disagree with your proposed solution, then give them the power to resolve things.
Take Feedback and Follow-up
Your last step to learn how to manage different customers is reducing the risk of the situation happening again. If you haven't already done so, try to identify the problem in the first place where it started. Take immediate action on the solution agreed by your client and explain every step of how you are going to fix the problem. Once the situation has been resolved, try to follow up with your client to make sure they are happy with the solution. You can also try to go above and beyond their expectations by surprising them with some unique offerings which are beyond your mandate.
Conclusion:
It's essential to handle demanding customers professionally. Be calm and stay cool to get through these challenging situations with grace and professionalism. Try to resolve the issue with one conversation. The quicker the problem is solved, the better the customer will feel about the interaction. Also, work on improving your conflict resolution skills, this might help you negotiate with your clients. If you think your client is unreasonable, learn management skills.
If you are trying to work on your overall management skills in certain niche areas, then the one year MBA programs offered by the Indian Institute of Management Udaipur can be worthy options to explore. These one-year MBA programs in Global Supply Chain Management and Digital Enterprise Management equip management professionals with problem-solving and critical thinking skills.
About Author:
Hi, I'm Pragnesh. I'm a digital marketing consultant. I'm co founder of 
ourblogpost.

com

.au
 where we Shared Your Story with the World!!